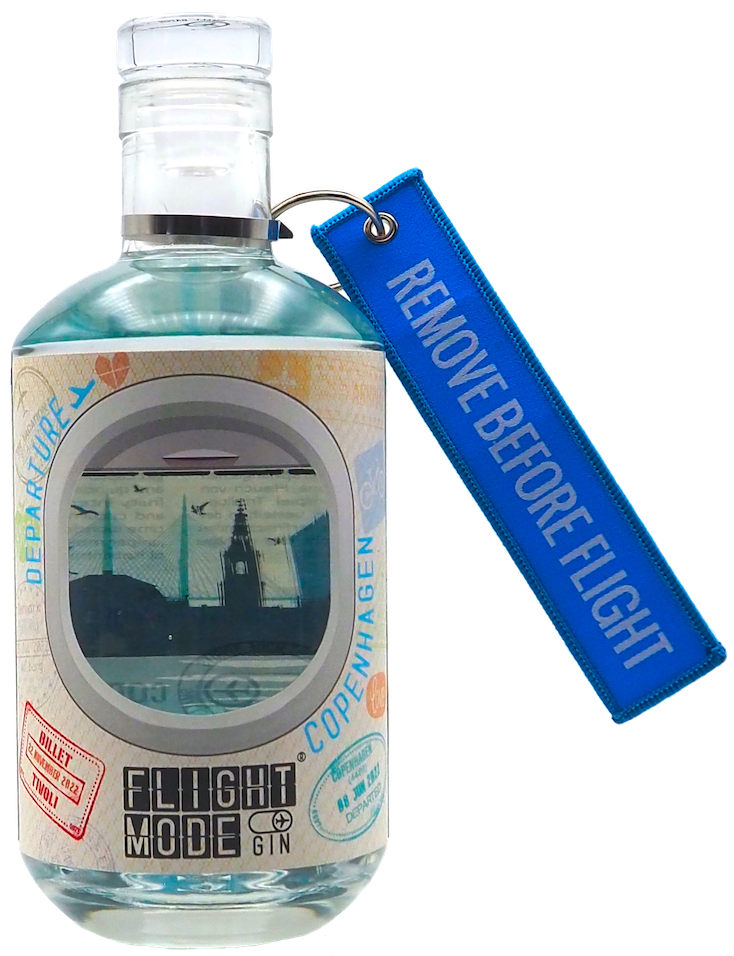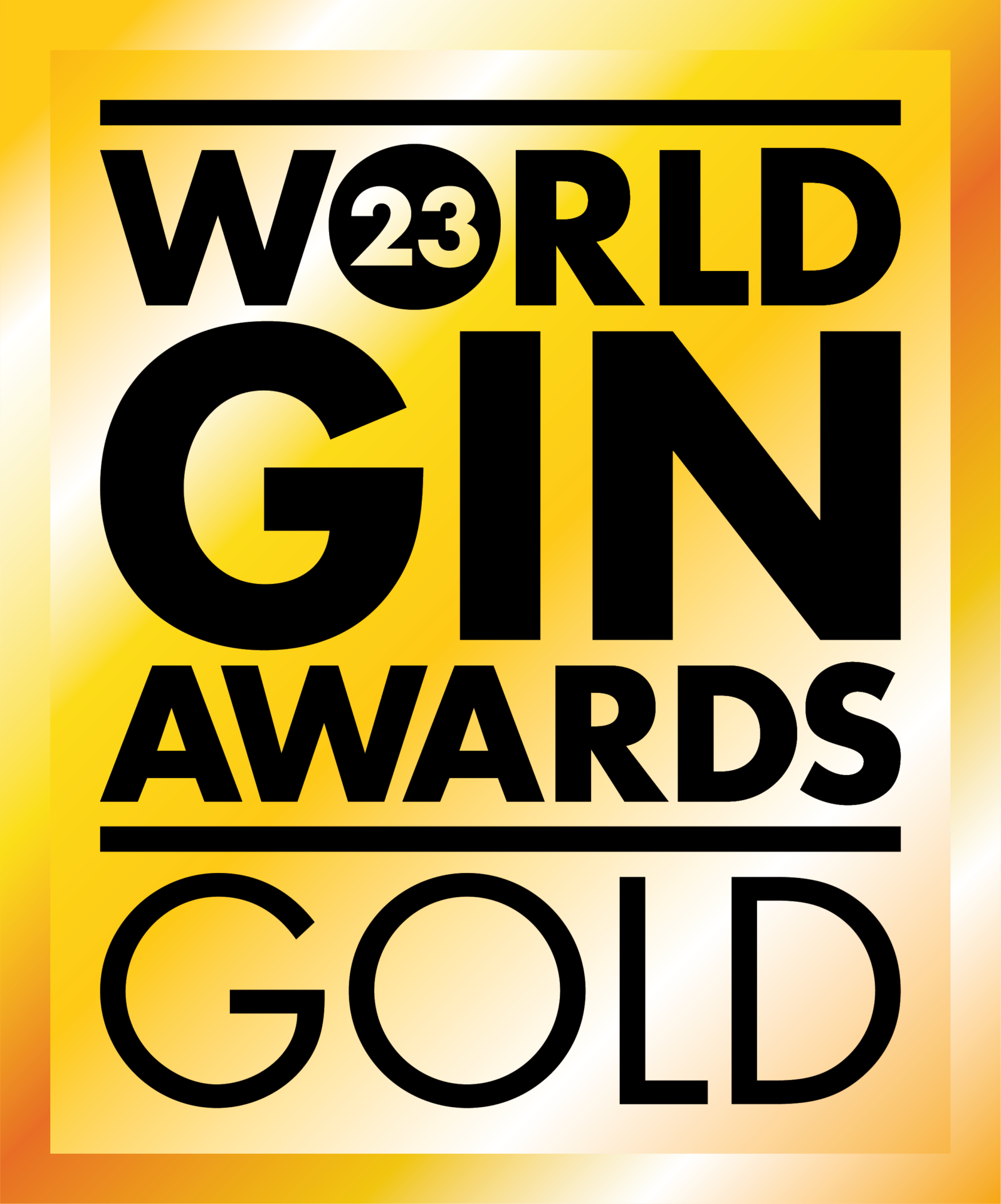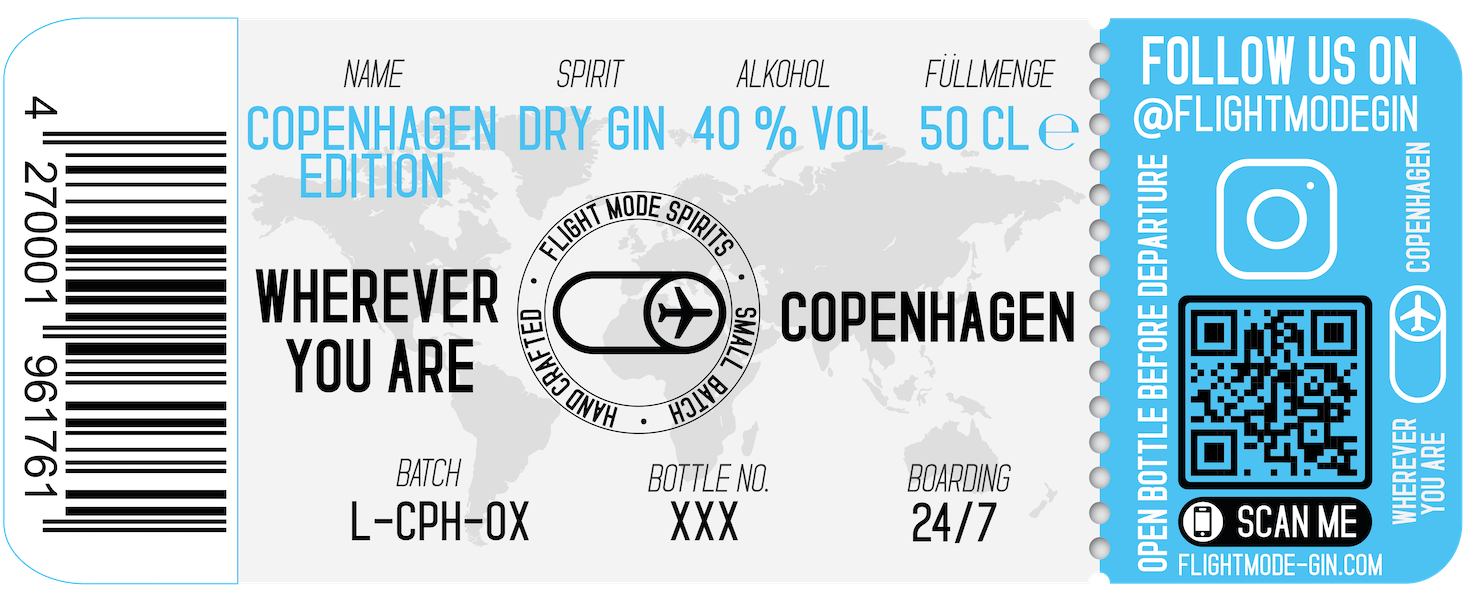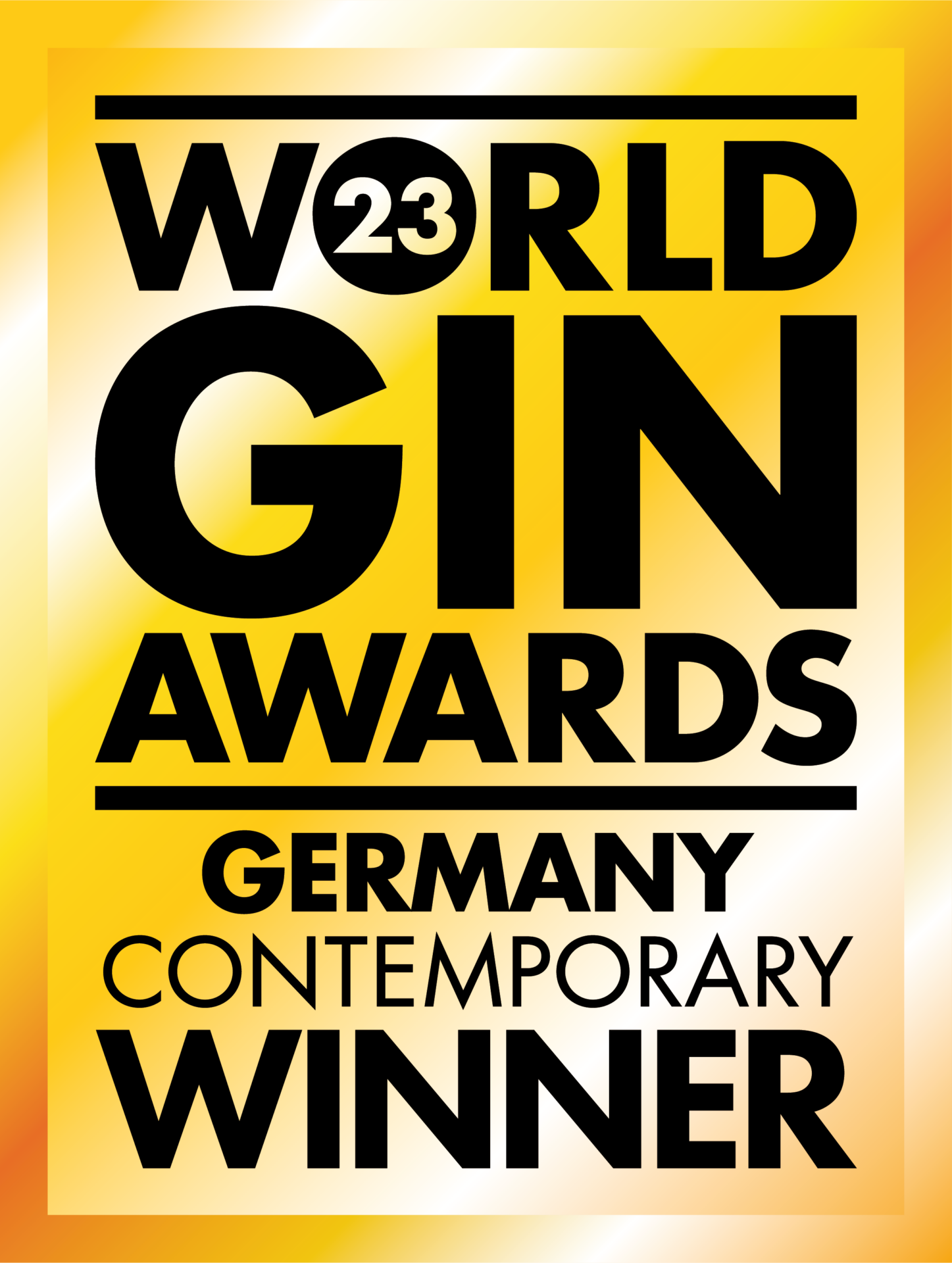 Welcome TO OUR next DESTINATION!
With our exclusive FLIGHT MODE GIN editions, we take you on a tasteful journey to various destinations. Come on board and experience a piece of the travel feeling from home or wherever you are. 
Our editions are inspired and perfectly matched in taste to the respective destination … you can't wait to see where the next journey will take you! 
Our third taste journey goes to: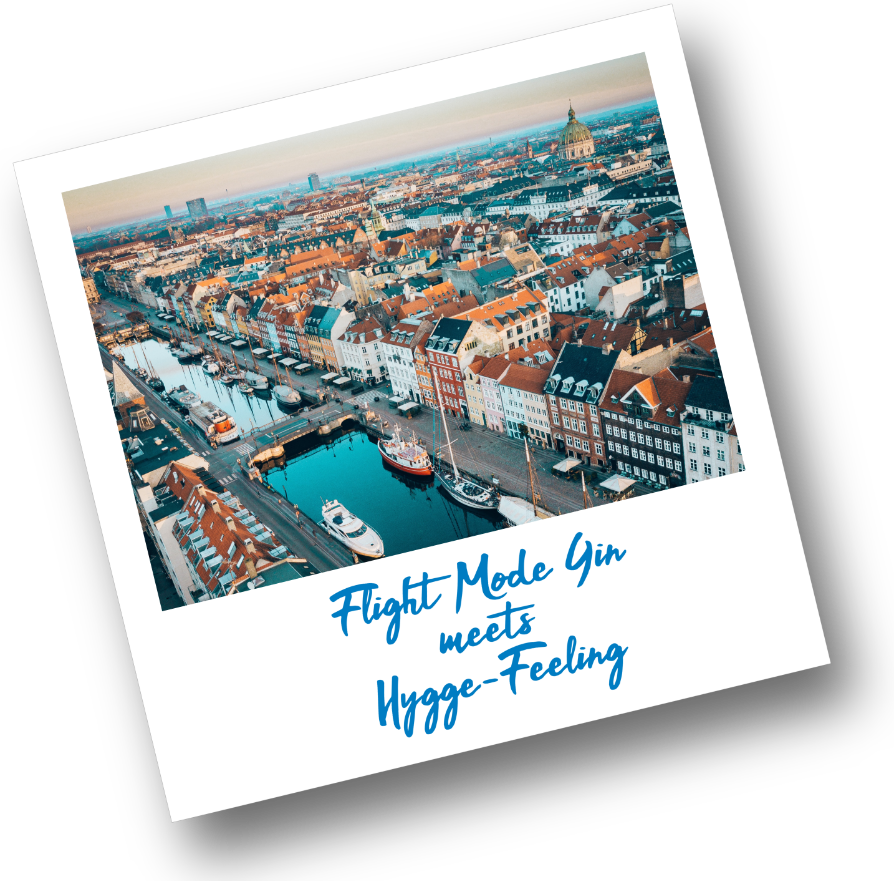 Embrace the HYGGE FEELING!
This exclusive, handcrafted gin takes you on a culinary journey to Scandinavian regions.
Copenhagen is considered a hotspot of Nordic cuisine, so the Copenhagen Edition is based on seasonal and regional ingredients. The gin captures the fruity taste of original fruits such as apple and quince.
The subtle hint of rowan berries enhances the fruity interplay. Traditional vegetables, such as beetroot and cucumber, give the edition a spicy and at the same time wonderfully refreshing gin experience.
The gin-typical juniper makes the cosy hygge feeling perfect. Velkommen til København!
»We develop each Flight Mode Gin Edition on the principle that you can enjoy our exclusive gin pure, on ice or with a tonic of your choice. Cheers!«